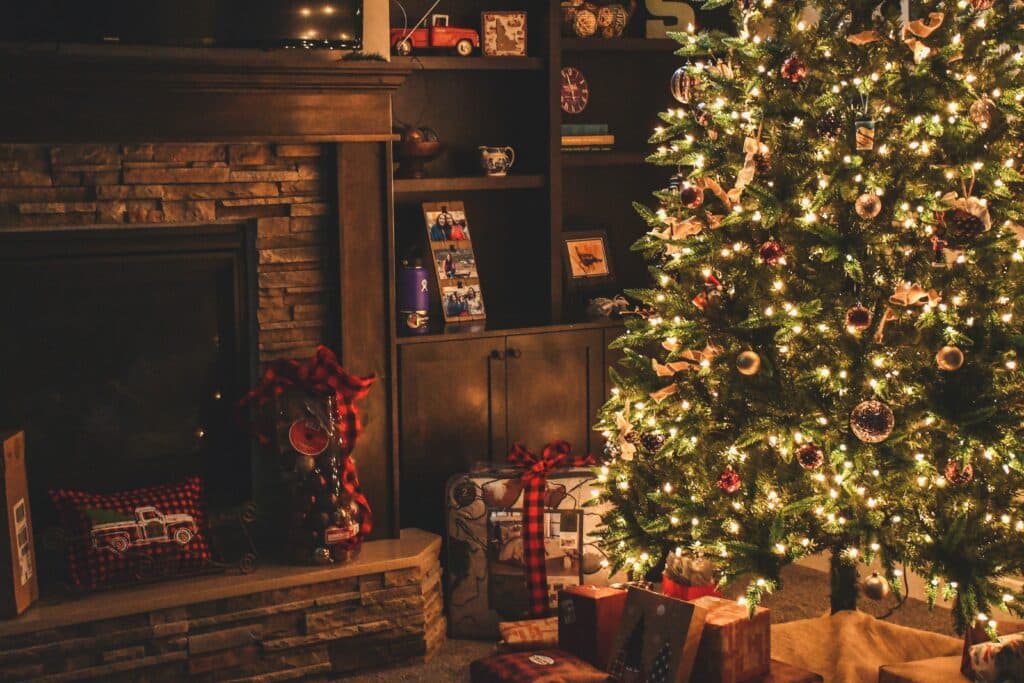 When you bring a Christmas tree home to decorate for the holidays, the last thing on your mind is probably fire safety. However, each year in the United States, fire departments respond to about 210 Christmas tree-related fires. While rare, you should take some basic safety precautions so the worst doesn't happen in your home.
As a former Raleigh NC firefighter, Keith Sanders has a passion for helping others and making sure people stay safe through fire prevention. Today he shares some Christmas tree fire safety tips.
When choosing a Christmas tree, make sure it is fresh and that the needles don't easily come off.
Cut two inches off the base of the tree before putting it in the stand to help it absorb water more easily.
Keep watering your tree regularly while it's in your home. Dry trees catch fire much more easily than watered ones.
Check the lights before you hang them on the tree to make sure they haven't been damaged in the last year.
Don't place your tree or other holiday decorations too close to any heat sources.
Don't connect too many strands of lights together.
Check your extension cords. Don't place them under rugs or the tree skirt and make sure they aren't getting hot.