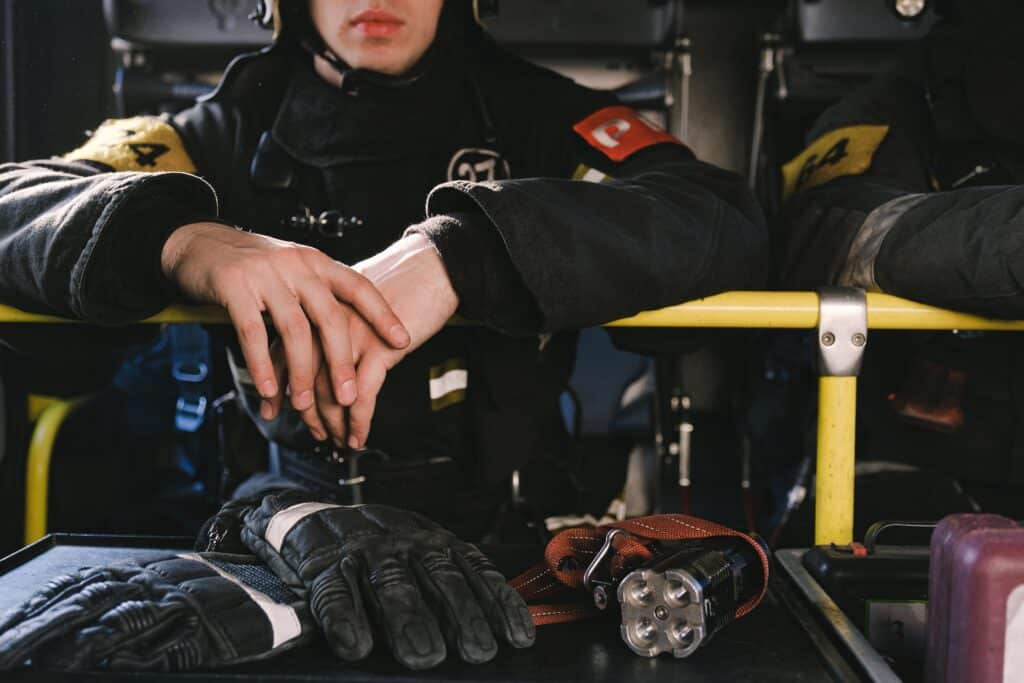 If you're considering a career in firefighting, you've probably wondered, "How much does firefighter gear weigh?" Firefighter gear, also known as turnout gear, plays a crucial role in protecting firefighters while they battle flames and save lives.
In this article, we'll explore the weight of firefighter gear and why it's essential for aspiring firefighters to be physically prepared for the demands of the job.
What Is Turnout Gear?
Turnout gear refers to the specialized protective clothing and equipment worn by firefighters when responding to fires and emergency situations. It's designed to shield firefighters from heat, flames, sharp objects, and hazardous chemicals. Firefighter turnout gear includes the following components:
Turnout Coat: This heavy-duty jacket provides flame and heat resistance, as well as protection from chemicals and sharp debris.
Turnout Pants: Similar to the coat, turnout pants offer protection for the lower body, including the legs and knees.
Bunker Gear: The term "bunker gear" encompasses both the turnout coat and pants, which are typically worn together as a set.
Boots: Firefighter boots are designed to be durable, heat-resistant, and provide support for the feet and ankles.
Gloves: Heat-resistant gloves protect the hands while allowing for dexterity and grip.
Hood: A hood covers the head and neck, offering additional protection from heat and flames.
Breathing Apparatus: Firefighters use self-contained breathing apparatus (SCBA) to breathe clean air in smoky or oxygen-depleted environments.
Thermal Imaging Camera: This handheld device helps firefighters locate people and sources of heat within smoke-filled buildings.
The Weight of Firefighter Gear
The weight of firefighter gear can vary depending on the specific equipment and its design. On average, a complete set of firefighter turnout gear, including the coat, pants, boots, gloves, hood, and SCBA, can weigh approximately 45 pounds or more. It's important to note that this weight is in addition to the firefighter's own body weight.
The weight of firefighter gear is a significant consideration for aspiring firefighters. Carrying this extra weight requires physical fitness and strength. Firefighters must be prepared to don their gear quickly and efficiently during emergencies, which can be physically demanding.
To prepare for the weight of firefighting gear, aspiring firefighters should engage in regular physical fitness training, including strength and endurance exercises. This training not only helps with the weight of the gear but also enhances overall performance and safety on the job.