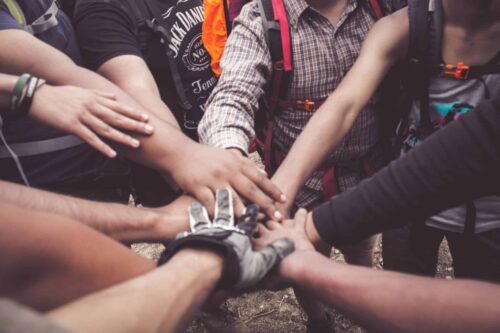 As someone who has dedicated a significant portion of my life to volunteer work and community service, I have learned firsthand how fulfilling it can be to give back to the community. Not only does volunteering allow us to make a positive impact in the lives of others, but it also helps us build a sense of community and connection with those around us.
4 Tips For Building Community
If you're interested in building community through volunteerism, here are a few tips to get you started:
Find a cause you're passionate about
To make the most of your volunteer experience, it's important to find a cause or organization that aligns with your interests and values. Whether it's working with children, supporting the environment, or helping the elderly, there are countless ways to get involved and make a difference.
Connect with others
Volunteering can be a great way to meet new people and form meaningful connections within your community. Look for opportunities to volunteer alongside others and take the time to get to know your fellow volunteers.
Attend community events
Community events can be a great way to connect with others and learn more about the issues facing your community. Attend local festivals, fundraisers, and other events to get a better sense of the needs and challenges facing your community.
Be consistent
Building a community through volunteer work takes time and consistency. Commit to volunteering regularly and make it a part of your routine.
Conclusion: Volunteering
By following these tips and making a commitment to volunteerism, you can make a real difference in your community and build lasting connections with those around you. So why not take the first step today and start exploring volunteer opportunities in your area? Together, we can build stronger, more connected communities through the power of volunteerism.