Fires can happen when you least expect them, and it is important for everyone to be prepared so that you have the best chance of staying safe. Understanding how a fire starts and spreads is key to prevention and safety.
As someone who is passionate about helping his community, Keith Sanders always knew he wanted to be a firefighter. He served on the Western Wake Fire Rescue from 1999 to 2003 and is passionate about spreading awareness about fire safety.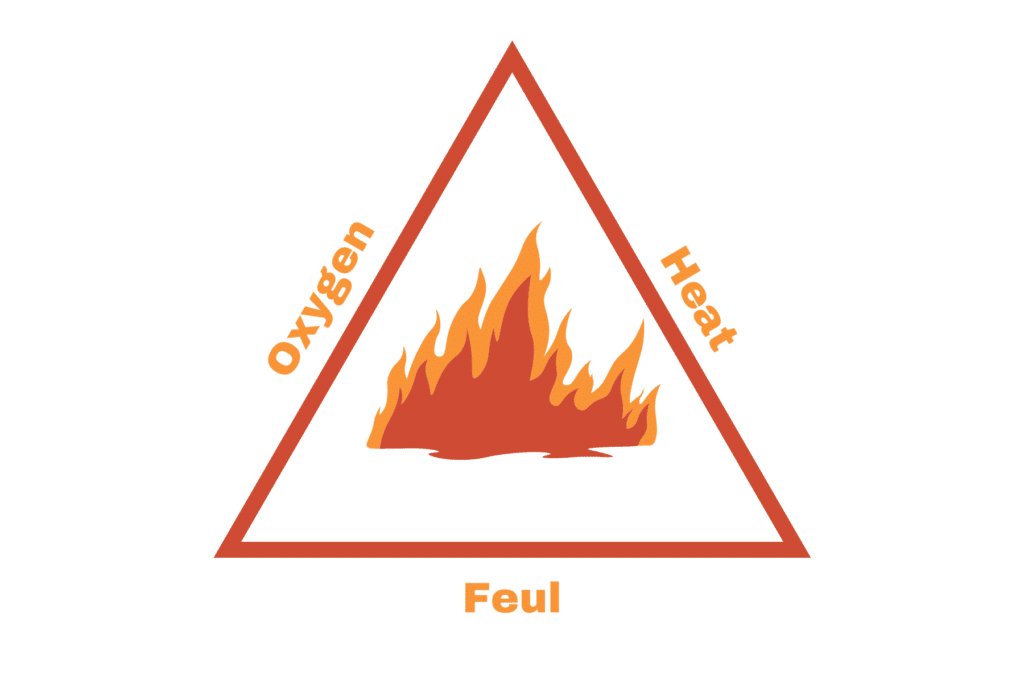 As you can see in the above diagram, there are three basic things that are needed for a fire to start and be sustained – fuel, oxygen, and heat. If you can safely remove any of the sides of this triangle, you have a good chance of preventing fires from happening and stopping them if they occur.
In terms of fuel, our homes are full of all kinds of flammable materials such as wood, paper, bedding, curtains, clothing, cooking oil, etc. It is important to store these items properly and to keep heat away from these items so that a fire can not ignite in the first place. Common hear sources that are known to start fires include candles, electrical appliances, gas stoves, lit cigarettes, etc.
All fires need oxygen in order to continue burning. If the fire is small enough, you can smother it to take the oxygen away. For example, if you have a small grease fire in a pan while cooking, you should put a metal lid over the fire to extinguish it. Do not put water on a grease fire.