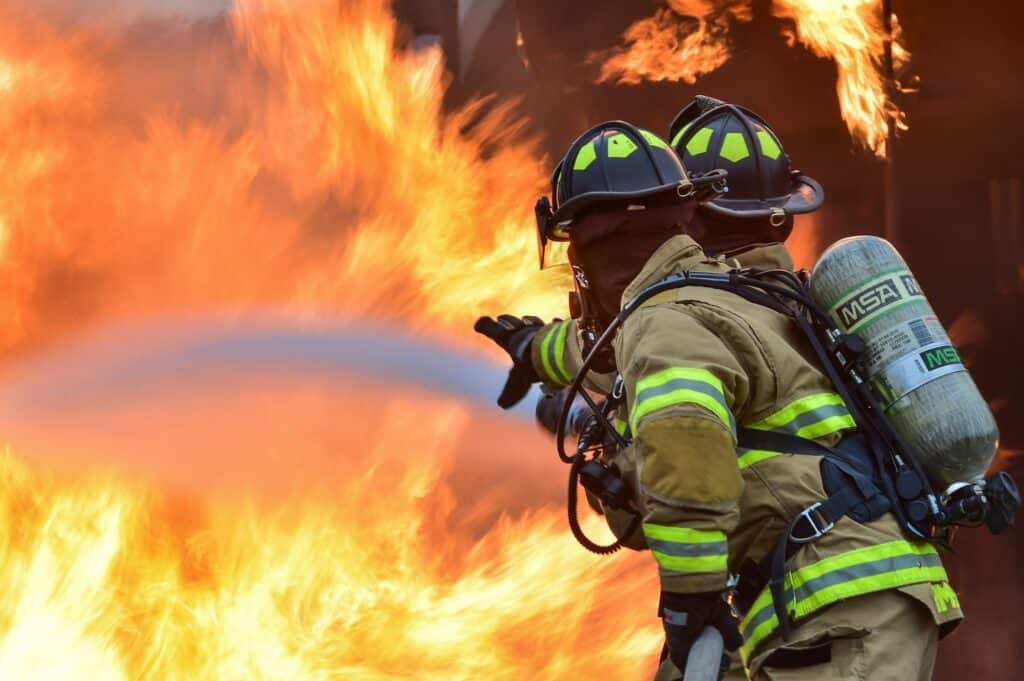 Many of us have at least some understanding of what you should do in the case of a fire. Stop drop and roll, have an evacuation plan, etc. But do you know what you shouldn't do during a fire? Making these careless mistakes can have fatal consequences during a fire, so it is important you keep these in mind if you are ever in that situation.
Keith Sanders worked as part of the Western Wake Fire Rescue from 1999 to 2003. As a former firefighter, he wants to educate his readers about the importance of fire safety. Today he shares 3 things you should never do in a fire.
Opening every door in the building trying to find a way out. This is why it is so important to know the fire escape route of any building you are in. Doors act as a barrier during a fire – if you open a door, that is another route for the fire to get through the building. Try to shut the doors behind you as you make your way out.
Run around if your clothes catch fire. Moving around that much will add fuel to the fire, and the best thing to do is to stop, drop, and roll.
Use an elevator during a fire. Always take the stairs to get out of the building – even and especially if you are in a tall building. The elevator could very well malfunction and trap you inside the building.