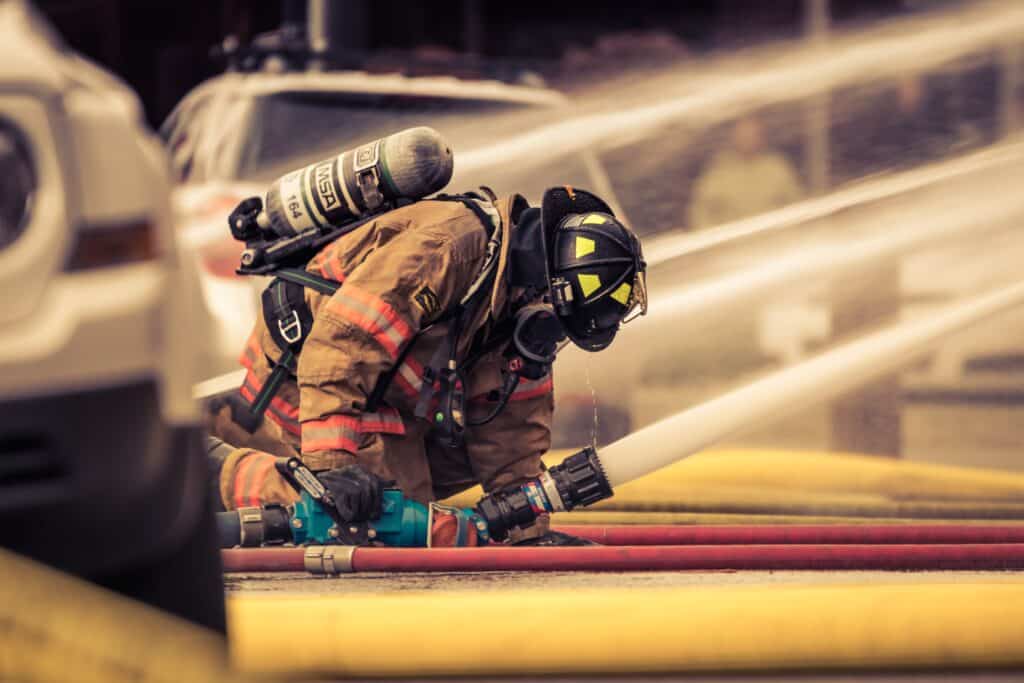 If you want to become a firefighter, but also want to grow a long, luscious beard, you might be in trouble.
In fact, there are a few dress code rules you should know about before you get started down this career path. Beards are super popular for men, and tattoos and piercings are becoming more accepted in the workplace. But what about firefighters?
Why Firefighters Can't Grow Beards
Firefighters have to wear Respiratory Protection Equipment to stay safe on the job. Having a beard, or even sideburns, affects the seal around this equipment, and can put you in danger.
However, firefighters usually are allowed to have an extremely well-trimmed mustache. Your mustache can not extend beyond the corners of your mouth or below your upper lip. Check with the organization you are applying to for further details about this.
I think it's safe to say that facial hair is a small price to pay for a rewarding career saving lives!
Can Firefighters Have Tattoos or Piercings?
Tattoos are generally allowed as long as they aren't offensive in some way. It will be up to the Fire Rescue Service you are applying to as to whether your tattoos are acceptable or not.
As for piercings, these generally are not allowed for the same reasons beards aren't. They can interfere with your ability to do your job. In this industry, that can cost you your life. Piercings can easily get caught on things or interfere with your equipment.